Create an Unstoppable Personal branding through Digital Marketing
Small business owners who want to DOMINATE their market online without p(l)aying Google games, chasing Social Media, or paying through the nose for PPC-Pay Per Click.
Personal Branding through Digital Marketing is the Key.
Your personal brand is what differentiates you from others.
If you're not branding yourself, you can be sure others do it for you?
Personal branding is about managing your name — even if you don't own a business — in a world of misinformation, disinformation, and semi-permanent Google records. Going on a date? Chances are that your "blind" date has Googled your name. Going to a New Business or Idea? Ditto. – Tim Ferriss
Digital Marketing Intensive Workshop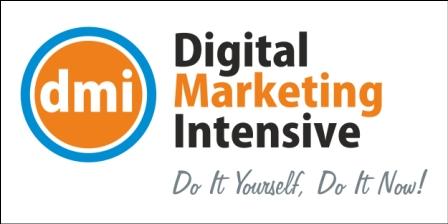 The Digital Marketing Intensive Workshop Batch-3, happening in Chennai on 2nd-4th September 2016 will enlighten attendants on the digital marketing trends and inform Entrepreneurs on how to adopt personal branding through Digital Marketing for their Products & Services in their organizations. Learn about the exciting world of digital marketing and capitalize on the opportunities available.
For more details, please do Call/ SMS/ WhatsApp to
POSITIVE PERUMAL K
Digital Marketing Expert
+91-9840347697
Book your spot now @ www.digitalmarketingintensive.in
Important Note: Session limited to 10 Participants, due to individual attention to everyone during the course and follow up sessions.
FREE Intro Session of DIGITAL MARKETING INTENSIVE
TUESDAY 16th August 2016, 6:00 PM – 7:30PM @
SSK COLLEGE,
City Center Plaza, Second Floor,
No.7, Anna Salai, Near Anna Statue,
Opp. to Mount Road Saravana Bhavan,
Chennai-600002.
Register in advance*: +91-9840347697
*Limited seats available.
About us and this blog
We are a digital marketing company with a focus on helping our customers achieve great results across several key areas.
Request a free quote
We offer professional SEO services that help websites increase their organic search score drastically in order to compete for the highest rankings even when it comes to highly competitive keywords.
Subscribe to our newsletter!
7 SEO Tips from Sukere 1) You might add keywords/phrases in the…